2023 New Timepiece series
"RAW METAL series one"
15 unique limited pieces will be available to Metal Heads
The above pic is a sneak peek into Watchmaking's first one piece solid steel skull click spring that is visible on the front of the RAW METAL series one timepiece. Hand finishing includes our own hand made (and designed within our atelier) hard grain sun ray finishing that is carefully centered on the skull head, red and black enamel eyes, nose, mouth, miniature glass bead blasted skull head frosting and hand satin finishing straight graining on the ratchet rest tension annealed spring. All done by one man alone working on an insanity mission for the metal community.
Dan is Presently at the end of research and development and nearing release of the worlds first mechanical timepiece designed from the ground up specifically for fans and creators of Heavy Metal music. These timepieces will be released and available under his own brand name for direct limited purchase.  This labor of mechanical love is a representation of who he is (the Metal Watchmaker) and already has warranted 3 patents applied for (PAF).
TIME represented for the Metal community, finally.
This ground breaking timepiece is represented as a "each piece unique' series utilizing endless hours of RAW METAL specific hand finishing by Dan Spitz.  The unique mechanics of the timepiece are fully visible on the front of the timepiece leaving the open work available for endless hours of collector viewing micro mechanical enjoyment. There is no watch dial.
The RAW METAL timepiece is an extremely lightweight timepiece being encased in an in-house designed titanium case and crown manufactured specifically for the new SPITZ caliber.  Years of extensive research and development methods in many areas have resulted in a timepiece series that best represents the heavy metal lifestyle and unity of all from the only Master Watchmaker of complications specialist on our planet that can represent the tribe, faithfully.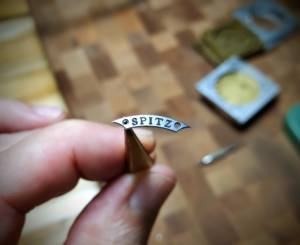 The Pre-Order books are open for the RAW METAL series one timepiece.
Please use the contact page to inquire and reserve.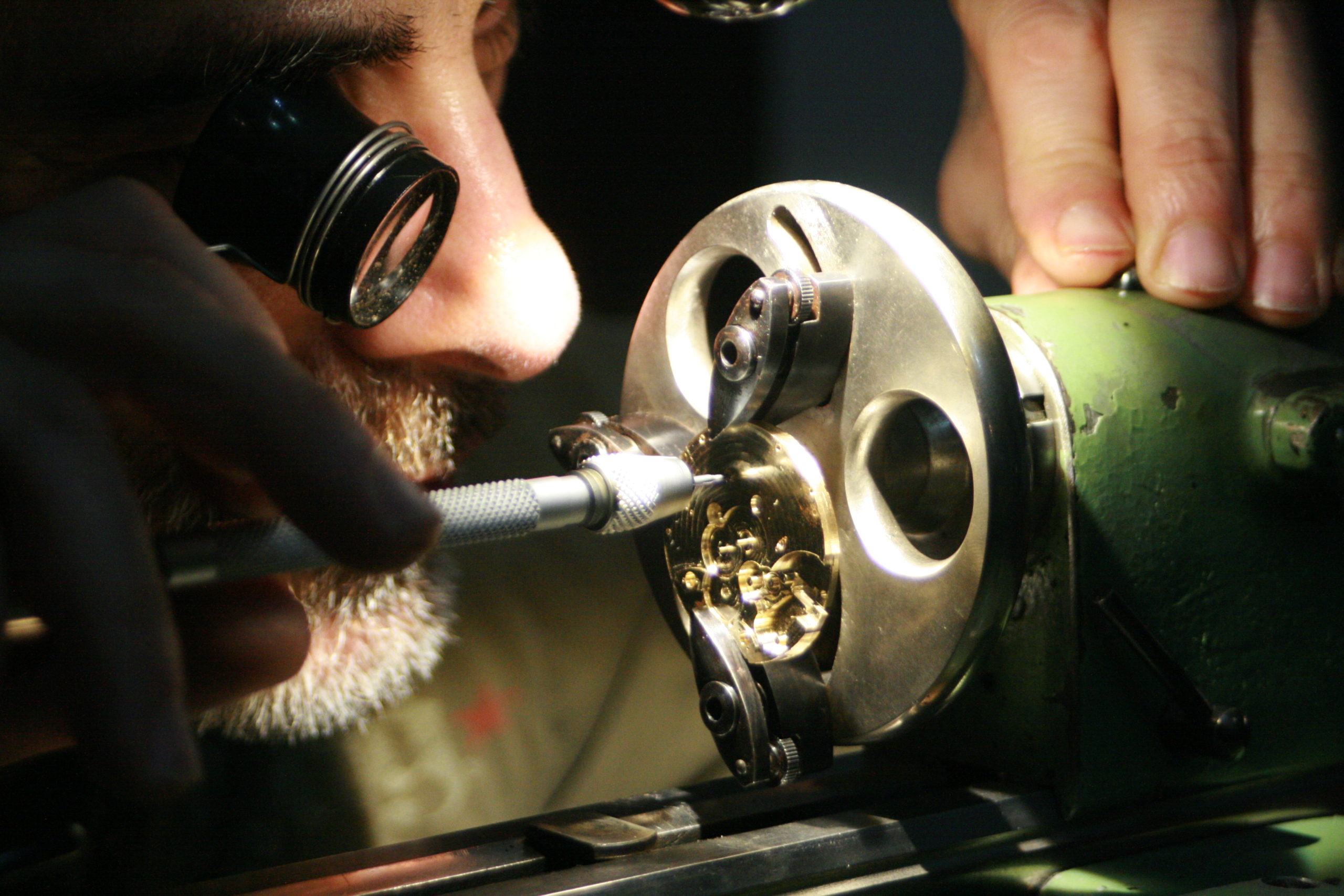 Daniel A. Spitz works in his atelier as an artist utilizing skills he's mastered over more than 40 years at his watchmaking bench. He expresses his creativity with horological micro mechanical construction through horological art. His style harkens back to a time lost, when we all built things to last. 
His independence allows him to have total creative freedom. He is a curator of ancient watchmaking machines and tools used in the past to create masterpieces that have stood the test of time, and abuse. He works alone on his restored machines constructing everything himself from initial idea to a completed micro machine beating its first  heart beat in his hand. 
Caliber J11.13
(Retired-Depricated)